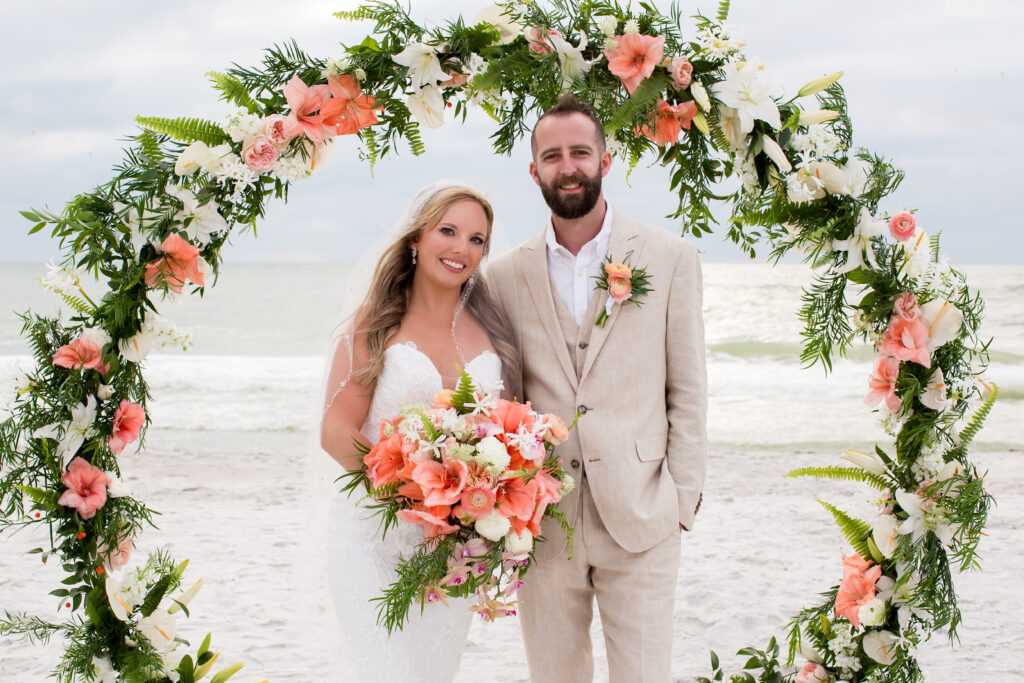 It took me this long to talk about this… ALMOST A YEAR…
It is still hard to find the courage to write about what we and our staff went through after hurricane Ian. For months we had prepared for our first unrestricted season after Covid, and we were ready to go. Over night everything changed, our flower store, our home on Sanibel Island for the past 25 years, was gone, out of our reach as the bridges to Sanibel & Captiva partially collapsed during the storm.
The days after Ian hit we had no idea what was left of our store or the real situation on the island. The last message we received from Sanibel before the internet went down was a friends video with feet of water washing over the island streets around the corner from our store.
The next morning we could only see what was directly around us. No internet, no cable, no cell phones, our cars flooded/damaged and good part of our neighborhood still under water with fallen trees blocking all roads surrounding us. We heard stories trough neighbors, that things were worse in other areas and that the causeway to the islands might have collapsed, but nothing was clear or for sure.
However, it became very clear that for a while nothing would be as normal, we would not go back to work anytime soon. No access to our computers, our tools or all those flowers waiting  in the coolers to be used for a fully booked wedding weekend. Our life had changed overnight!
Just a day earlier we had prepared everything for the storm, thinking we would take the boards of the windows and doors the next morning and continue our day as planned. Friends had stopped by wondering why we were going through all that trouble for a storm that was obviously going elsewhere. Now our only form of communication was an FM radio and neighbors talking to one another.
Word started to reach us that parts of the barrier islands were hit so hard that areas were unrecognizable. Nobody really knew what was  happening, things were bad for sure, but some of the stories sounded just surreal.  There wasn't any clear news about the islands for several days.  It felt like we were cut off from our livelihood and no-one knew anything for sure other than that it was bad news. Are the islands still there?
Then when the reports became clearer the news did not get any better. Complete neighborhoods gone, and with that most likely all the hotels resorts and venues that were home to the weddings and events that make up such a big part of our daily business.
We had lost contact with everyone. No phones or internet also meant no contact with our team, our families and friends some of whom must have been in the thick of it during the storm, did they lose their homes or worse? what would we find if we could go to the island… There wasn't any information we could trust for a while. It took Frans and me more than a week to let our families know we were OK. From a distance they had a better picture of the devastation than us who were living in it. One thing was clear, the world had changed and our path to our future was anything but unclear!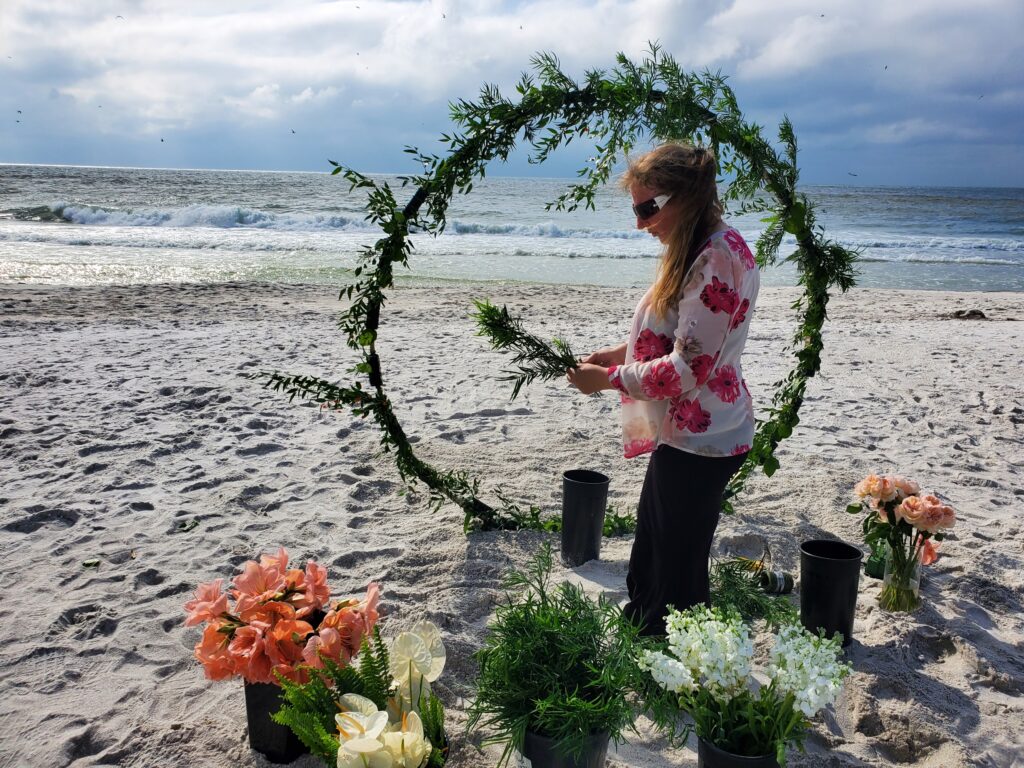 About a week after the storm I was able to drive to the home of one my employees parents, who offered their house and internet connection for me to use for a day. It was well over an hour ride, but I was finally able to get back online. I was so happy that I could get back in touch with our worried wedding couples who booked our services and to let our concerned local customers know that we are still here!  We could finally let them know that we are trying to figure out what is left of our island and our business, and that we will come up with solutions and implement back-up plans to guarantee our future.
With a team of 22 and their families that rely on our business we never even thought of giving up. With everyone on board the only option was to take every opportunity to get out there again, recover, rebuild, push forward. It was hard on everyone not in the least for our wedding couples who had planned their weddings in Southwest Florida for months and all the sudden, everything canceled because their venues were no longer there, destroyed.
About 20% of our wedding couples decided not to give up on their already booked SW Florida suppliers, and tried to re-book somewhere in or near Florida and take their vendors along. Helping many of us in the wedding industry survive during those uncertain weeks and months.
We decided we would try and follow our customers anywhere. If our couples were willing to work with us at a new location we would be there for them all the way, wherever that would lead us.
This is how WE BECAME A "TRAVELING FLORIST'…
I love to travel in my personal life but had never dreamed of traveling with my business, mainly because of the logistics of flowers, team members, tools and all the rental decor and equipment it takes to complete our productions. I envisioned it being like moving the circus to another town.
(These 2 action photos and the one above where taking by our talented staff member Kadra)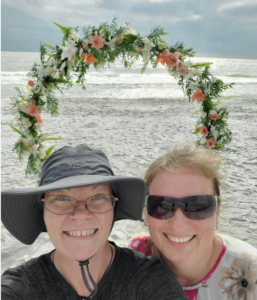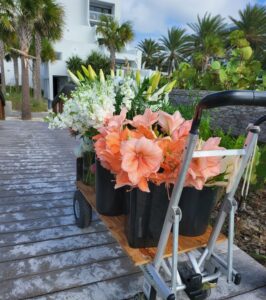 In the end it became a life changing experience that made us grow stronger as a team, more creative as an event florist and took Floral Artistry to so many amazing places we would otherwise never have worked at or even considered booking. The experience opened our eyes and widened our horizon of possibilities even more that we could have imagined.
We already are a well-travelled, very creative team of people with a passion for everything flowers, but up to 98% of our work took place in a 30 to 60 mile radius from our store. How quickly all that changed as we now started to covered all of Florida and reached out as far as Charleston SC and Boston MA to name a few wedding events that left us with very fond memories.
In this post I wanted to share some pictures of work on the road. This one was very special to me as it was our first rescheduled wedding we designed after hurricane Ian.  The wedding was supposed to take place at Casa Ybel Resort on Sanibel Island on 11/12/2022. The wedding was relocated to Zota Beach Resort  at Longboat Key, FL located about 2,5 hours away from our Sanibel location and the new date became to be 11/13/2022.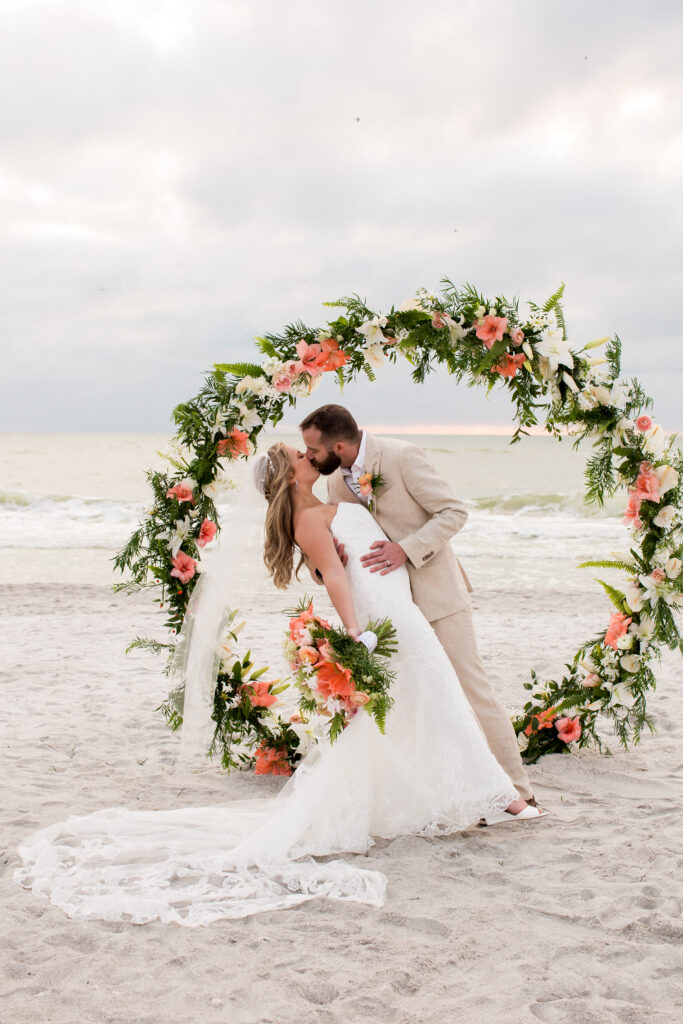 Kaitlyn & David were such and amazing couple to work with. They very understanding, sweet and they dealt with the given situation as best they possibly could. They brought us with them to the new location and even they couldn't keep all the items from the original contract anymore as many of their guest couldn't come to the wedding, they still kept as much they could from the original design.
Being there with Kaitlyn & David and seeing them saying their vows just one day later than originally planed and still in a beautiful beach location, similar to originally planned, was just heartbreaking but beautiful at the same time.
We can not wait for everything to be back to close to normal or at least close to where it was before the hurricane and for the original venue – Casa Ybel Resort to re-open again. It will take time but we will all get there again.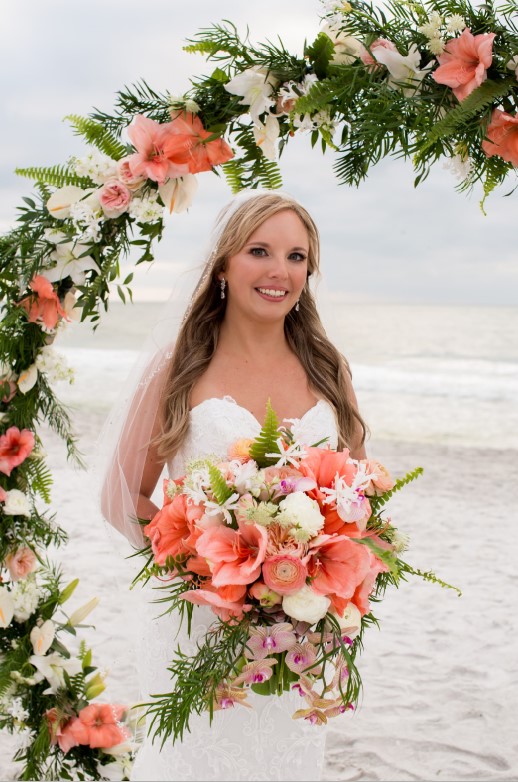 This hurricane and all what came afterwards just made Floral Artistry & all of us stronger. We love more what we do now and all we do is even more important to us. Our designs are more detailed oriented and we are more proud of what we do
Credits:
Flowers: Floral Artistry Studios
Photographer: Tonya Malay Photography
(The 3 set up photos where taking by our talented staff member Kadra)
Venue: Zota Beach Resort, Longboat Key, FL
Original Venue: Casa Ybel Resort, Sanibel Island, FL
Written by: Jana Telecka (owner/lead designer)