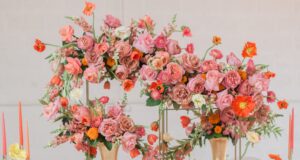 We had this wonderful photoshoot scheduled for Wednesday 9/28/2022 and we were with all the participating vendors looking forward to this shoot very much.
Friday before the scheduled photoshoot we already knew that Hurricane Ian has decided to head to our coat but we didn't know yet that it will go directly our direction and that the storm will be as strong as it ended up being.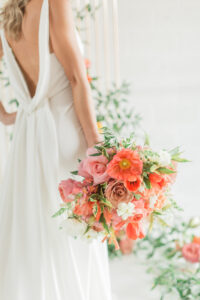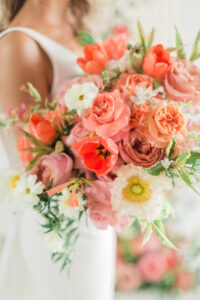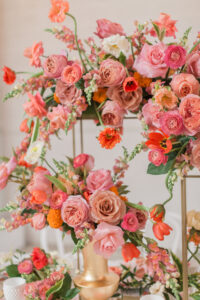 The photoshoot was scheduled to be at South Seas Resort and we already found out on Saturday 9/24/2022 that the resort will be closing down the property in case the storm comes closer. Courtney, the owner of Cocoluna Events was luckily able to secure us an another location with Plithos Event Rental. They have an indoors warehouse and because the weather was already stormy, we were happy for the roof above our heads. The photo shoot turned out even more beautiful than the original location would have been and we really pulled it off by the skin of our teeth.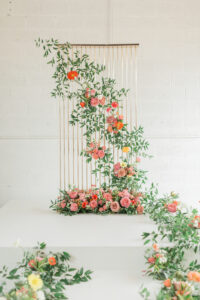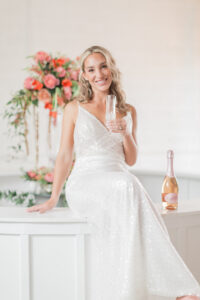 Two days later our businesses completely changed……our lives changed…. our friends' lives changed…. all neighborhoods changed. The destruction was heartbreaking.
Our flower store in Sanibel was destroyed. Many of our houses got badly damaged, neighborhoods got flooded (our neighborhood got 5′ of water, others got 6-8′), cars got flooded & totaled but what was important was that everyone we knew was alive. Ever since the hurricane it has been a personal struggle for all of us and if you are a business owner, you can probably imagine what was to come for small businesses. With the bridge to Sanibel & Captiva Islands collapsing, our customers & our wedding venues disappeared overnight. Our sales went down to $0.00. The only way we could do at that time as a business was not to give up, stay positive and keep going. Keep trying to build it back up.
….. THIS WHOLE TIME THESE PHOTOSHOOT IMAGES, TAKING JUST couple of days BEFORE THE HURRICAN IAN, MADE US SMILE & MADE US WANT TO KEEP GOING FORWARD
…. The colors Turned out just so stunning……
THE HURRICAN THOUGHT US TO STAY STRONG, POSITIVE AND MADE US MORE CREATIVE.
WE HAVE JUST DONE THAT AND SOON YOU WILL SEE THE EVEN STRONGER FLORAL ARTISTRY TO COME OUT OF THIS BIG MESS THE HURRICANE HAS CREATED.
WE ARE REBRANDING  – Floral Artistry is becoming – FLORAL ARTISTRY STUDIOS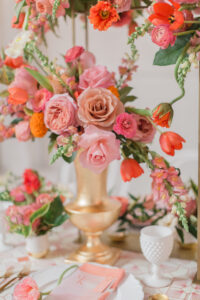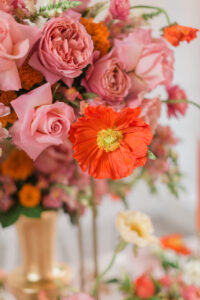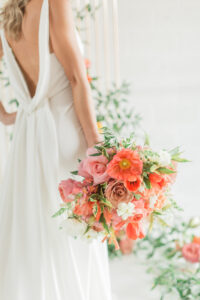 Credits:
Flowers: Floral Artistry Studios
Design, Planning: Courtney Armen, Cocoluna Events 
Photography: The Hendricks Photography
Stationary: Luster Design Collections
Rental & Studio: Plithos Rental
Rentals: Luna C.E. Productions
Model: https://www.instagram.com/239.bridezilla/?hl=en
Hair & Makeup: Duality Artistry
Bridal Gown: Pure Bridal Boutique
Linens: BBJ LaTavola