This was one of the most elegant beach weddings we've ever done! You don't see much done straight on the beach. It has been few years since this event but the canopy and the natural aisle runner are still one of the best looks you can do for your beach ceremony.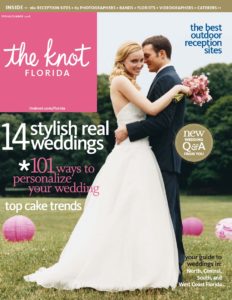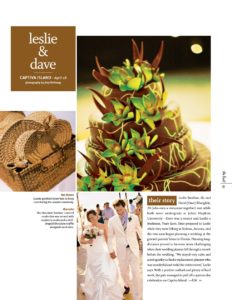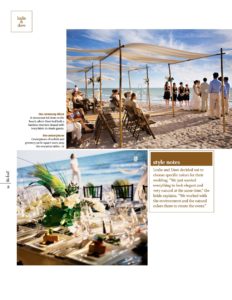 Working on Leslie and Dave's wedding was a wonderful experience. Every last detail was beautiful, and the elegance of the canopy on the beach fit in perfectly. Having a bit of shade provided their guests a bit of relief from the Florida sun, and the simple floral clusters on each pole was a unique touch to decorate the aisle.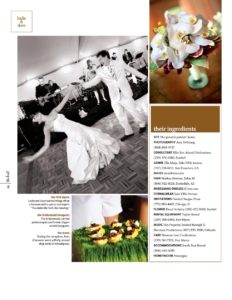 The simple green and white centerpieces were lovely on the reception tables, and even the bouquets had that elegant, tropical and unexpected look of the rest of the wedding. We're proud that this wedding was featured in the Knot magazine – truly a gorgeous event, and one we loved creating!